The following is a list of "I will never…" phrases that I actually said out loud. Not only that, I truly believed them to the core of my being.
Life has a funny way of throwing things your way that challenge your way of thinking. I began to notice a pattern over the last few years – anything that I said I would "never do", came across my path. And each experience brought me to a new level of understanding something, and I'd like to share some of these with you today.
"I will never become vegetarian"
Thought I'd start with my very first "never". This was a strong one. Since I was a kid, I strongly disliked vegetarians. I even wrote about it in detail in a previous post here. I think there's no need to dwell too much on this one…you're probably on this site because you know me as a raw vegan chef, so there you have it, life taught me a big lesson there!
"I will never ever, like EVER, date a smoker"
And then along came my ex in uni. Trouble was, I already began to like him before I knew he was a smoker, and then he promised not to smoke around me and said he would quit, so I somehow got over myself and went out with him. We were together for a year, he never did quit, but he also never smoked around me.
It was actually a big step for me, I was always so judgemental of smokers before, but now I am much more open and accepting of all people. Some of my closest friends are smokers, and as long as it's not in my face, then I honestly don't mind anymore.
It used to be very difficult for me, I would get angry anytime I would smell smoke, I would waste half the day thinking about it. Now I no longer see the point in wasting my time and nerves on something like that.
"I will never do ayahuasca"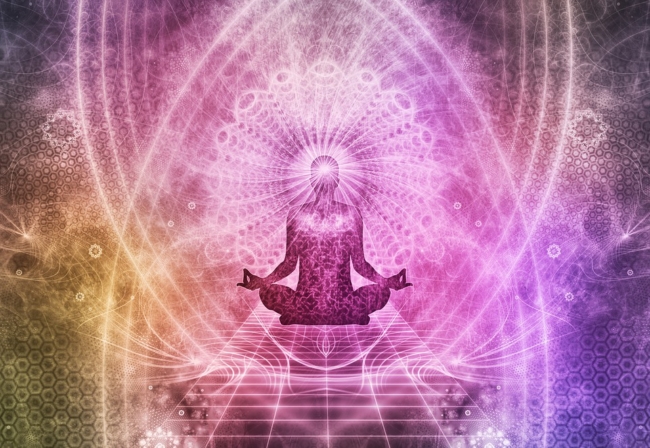 As you may imagine, I was even against smoking, so drugs was a whole other level, and I saw ayahuasca as a drug and not as sacred medicine. I saw it as a shortcut to spirituality and thought there was absolutely no point in taking it.
I have a very good connection with my Higher Self and trust the answers and guidances that come. When I got a calling to try ayahuasca in early 2016, I was shocked but thought there must be a reason why this is happening.
I am a firm believer that you should never judge anything until you have tried it for yourself. And now that I've tried it, I can say for sure that it's not for me. I am curious by nature, so I may have spent the rest of my days wondering what it's like, but instead I did it, saw some visions for 10 minutes, threw up and slept for the rest of the night. I get much more from my normal meditations. I still see it as a shortcut, and I still see it as a drug that can be addictive, and now I can speak from a place of experiencing it first-hand.
"Polyamoury is just not normal, don't even speak to me about it"
A friend of mine told me once that human beings aren't meant to be monogamous. I got really angry at him that evening, I don't even know where that reaction came from, but it offended my entire being.
Having gone deeper into tantra and since I've been to several tantra workshops and festivals over the last few years, I've been around quite a few polyamorous people. At first it was weird, then intriguing, then I actually began to see that it can work with some couples, but only if they're both truly doing it for the right reasons.
Ok so I stopped judging them, but it wasn't enough for the Universe, it wanted me to experience it to the max. I was put into a situation where for a short time I actually accepted that I could be in a polyamorous relationship. I just fully let go of all control. Then after a while I decided that ultimately it wasn't for me, but nevertheless it has taught me a great deal about myself, relationships and now I feel that it would actually benefit many people in the world to experience this too. I am not polyamorous, but I am more prepared for a monogamous relationship than ever before. It's actually too long to write everything in a short blog post, but I'm so glad to have come across this "never".
"I won't ever have a Master, I don't need to follow anyone"
And then I met Mooji. I looked at people bowing down at his feet and thought they were crazy. After a day, I joined them. Something big happened to me at the end of 2015, and Mooji explained it perfectly, I knew if I was to ever follow a Master's pointings, it would be his.
Above everything, for me it was incredibly humbling. I'm a Leo, my ego is pretty lion-like, so to surrender completely and kneel at someone's feet took a bit of inner work, but it was a most surreal experience. Just being humble and grateful.
"I am too strong to ever have my heart broken"
An ex-boyfriend of mine told me I wasn't vulnerable enough, that I didn't open up to him completely. It was true at the time. So after my first tantra festival I just switched, I opened up like a book, fell crazy madly in love…and had the biggest heartbreak of my life a few months later.
I've never felt so much pain in my life. I never let myself become vulnerable so I wouldn't have to experience this, but I'm actually incredibly glad that I did. I experienced a massive heart-opening and even had a, what Mooji calls, a "kiss from within". Those of you who know Mooji will know what I'm talking about. Let's just say, I've never been so grateful to have been so hurt by someone. Everyone kept saying that I was dealing with it incredibly well despite the crazy circumstances, but it just felt like I was supposed to be going through this and was receiving so much help from all sources, internally and externally.
"You wouldn't catch me dead in a spin class"
But that last break-up did have it's consequences…I may have put on 15kg in 1 month…oops! But I am a believer that everything happens for a reason, and there were many reasons for the weight gain. I won't list all of them, but one reason was fitness.
Yes I eat well, but I never ever exercise. I would walk past a spin class and shiver at the thought of going inside. Now, I go 3 times a week and actually truly enjoy it! I never thought I'd say that!! Not only am I losing weight, but I'm also starting to feel better, stronger and more alive from going to the gym.
So there you have it, these are just a few of the big ones, 5 of which happened to me in 2016, so it's been a pretty intense year to say the least! Maybe this is what people call your Saturn Return.
Now I have learnt to never say never, I'm completely open to whatever the Universe has in stall for me…apart from tattoos…I am never getting a tattoo…