This is a contributed post.
When it comes to traveling or taking a trip somewhere, we always hope that we'll have at least a week or two to explore the place we're visiting, but many times it just doesn't work out that way for various reasons, such as work commitments, but taking a shorter trip doesn't mean the trip will be less enjoyable, it's just that it's going to require a bit more planning to make sure that you get the most out of it.
So, in this post we're going to share with you some of our top tips for how to make the most out of short trips and ensure that you really get to enjoy as much as possible no matter how long you're going to be there for.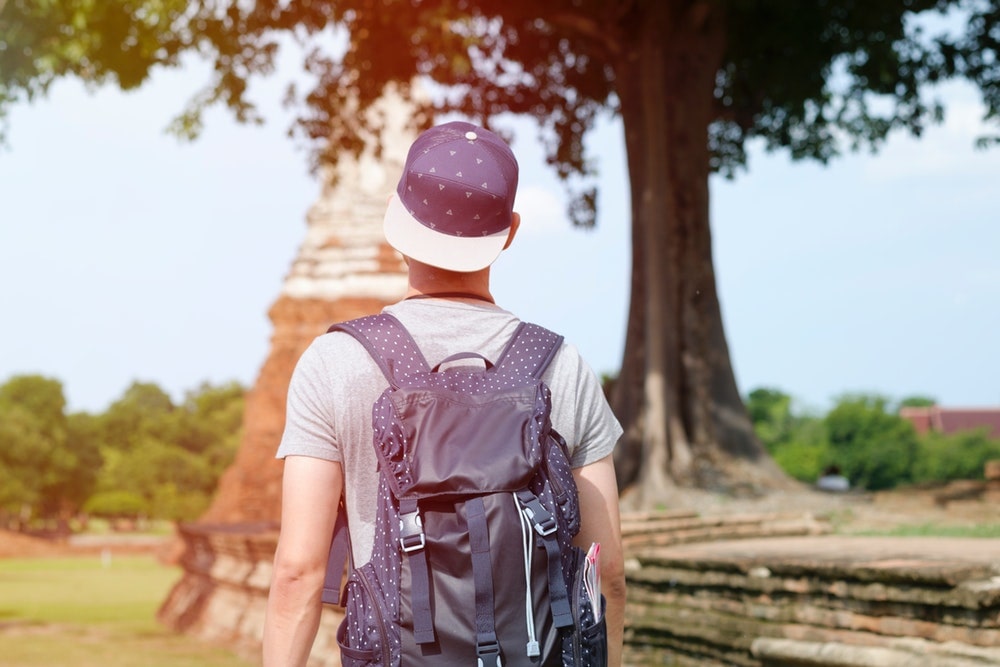 Make a plan:
As with everything, and especially with travel, it's always important to have a plan in place. A plan is not about being rigid and only sticking to things exactly as they're listed on your plan, but it's about having a basic framework to follow along to so that you can adjust and adapt as needed.
Making a plan is even more important when you know that you only have a short time to enjoy your stay, so you can plan out things like the places you want to visit. For example, maybe you're traveling to visit iconic film locations in Asia, or you want to see some sacred sites in Peru, so you'll want to research how to do this with the time you have available as well as other sights you want to see, and how you're going to get there by using the fastest and most efficient way. 
Do your research:
Again, researching is always going to be something that you'll be required to do when planning a trip – especially if it's somewhere you've never been before. This will include things like how to best navigate the country you're visiting, what things are worth seeing, what the local customs are and what the climate is like. This is helpful so you know what kinds of things to pack for your trip, and what precautions you should be taking.
Allocate your time:
It's always good to have some kind of schedule in place for when planning a trip, but even more so if you're not going to have a lot of time available to visit in the first place. If you are looking to maximise your time then it's a good idea to make yourself a schedule and allocate time for each place you'd like to visit on your trip. Of course, this can also be flexible, but it's just about having a rough idea as to the time you have available and how you're going to spend it.
Buy tickets online:
When it comes to things like attractions and sights, then more often than not you'll find that they're ticketed, and especially in popular locations or during peak seasons, you're going to find that tickets will be expensive and sometimes difficult to get, so it makes sense to buy your tickets online – either when you're there or before you travel. Not only because buying tickets online is usually cheaper, but because they sometimes come with extras like the ability to skip lines or visit during hours when things aren't so busy so your experience is overall more enjoyable.
Buy fast access when available:
If you're short on time then when you buy your tickets online there are sometimes options to buy fasttrack as an extra to your tickets. Of course, this will cost more, but typically it's not that much and it is great for saving time – especially during busy times because it allows you to skip lines that can sometimes be pretty massive. You'll find these kinds of tickets all over the world in various places such as theme parks and even famous sights such as The Eifel Tower in Paris, so if you're short on time and want to see as much as possible, then buying fast access is a good way to go.
Connect with locals:
Knowing the locals of a place you're visiting is, not only a great way to experience the culture and really see the place from another perspective, but it can also be a great thing in a practical sense, so if you know people who are living locally in the place you're visiting, then you should always ask them about the best ways to maximize your time there and experience as much as possible. They will be able to share things with you like where to eat, how to get around and what to watch out for.
This post includes collaborative content.